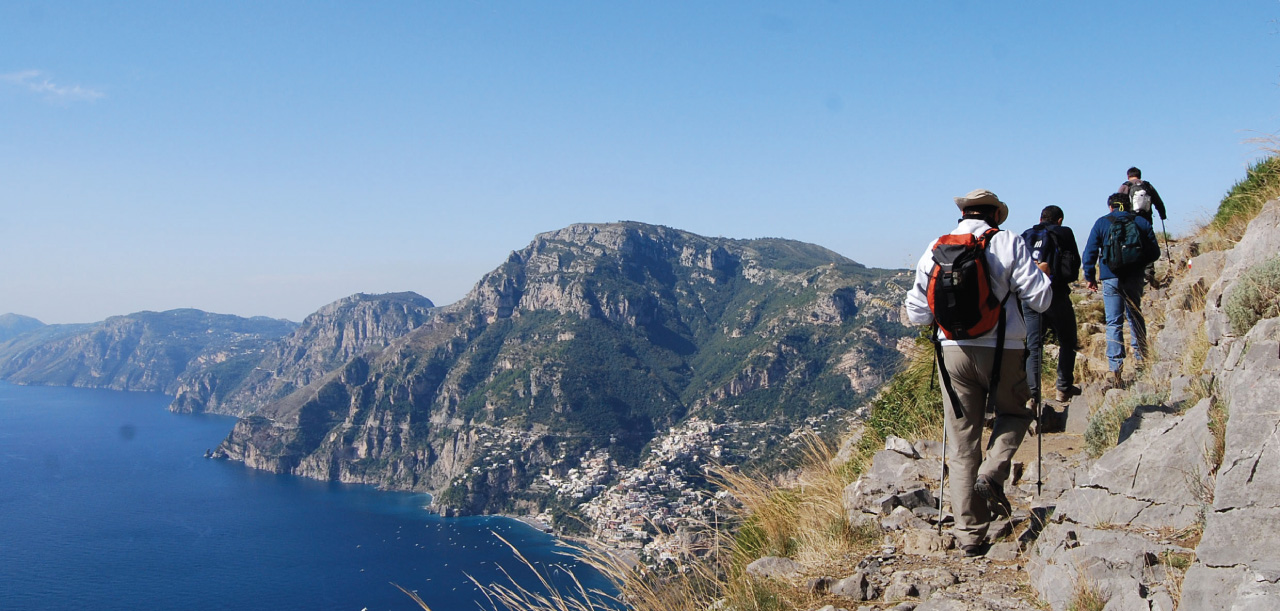 Walk of the Gods
Distance from the campsite: 60,2 Km
Travel time: 64 m
Category Sports Trekking
Sul Sentiero degli Dei - Praiano (SA)
+39339.1718194 / +39340.3675642
LINK WEB
LINK WIKIPEDIA
It starts from Vettica Maggiore (located on the coast between Amalfi and Positano) and through a staircase (recently renovated) is reached in about half an hour, to the religious complex of "San Domenico" (located in a charming location about 400 mt. asl), where you can visit the church of "S. Maria Castro "(12th c.) And the adjacent Dominican convent dating back to the 16th century., The place also also allows you to pay particular attention to those that are the typical culture of our land. After a short break and visit of the religious complex, we will reach in 30/45 min., The famous "Path of the Gods" in its most scenic, going from east to west in the direction of Nocelle, cross the Mediterranean, forests of oak and wildest areas with caves and deep coves, suspended halfway between sea and sky in a unique setting in the world .... We must not overlook the fact that those who suffer from vertigo may have difficulty!. After about 2 hours of walking, we reach Nocelle, a small village of just 300 inhabitants who only a few years can be reached by a driveway, so still intact atmosphere of "once" which unfortunately is hard to find nowadays in the most touristic places such as Positano and Amalfi. From Nocelle (where there is also the opportunity to refresh themselves in the only restaurant in the country that provides a good quality / price ratio), you can either take a local bus to Positano or walk there in about an hour extra. Duration of the entire course: 3/4 hours. Degree of difficulty: medium (in fact, once you reach the "Path of the Gods", the path will be mostly flat and downhill). Particularly suited to appreciate the Amalfi Coast from a privileged point of view to the discovery of simple things but genuine. We recommend that you acquire clothing and comfortable shoes (preferably long pants and shoes to the ankle), camera, water and sunscreen.