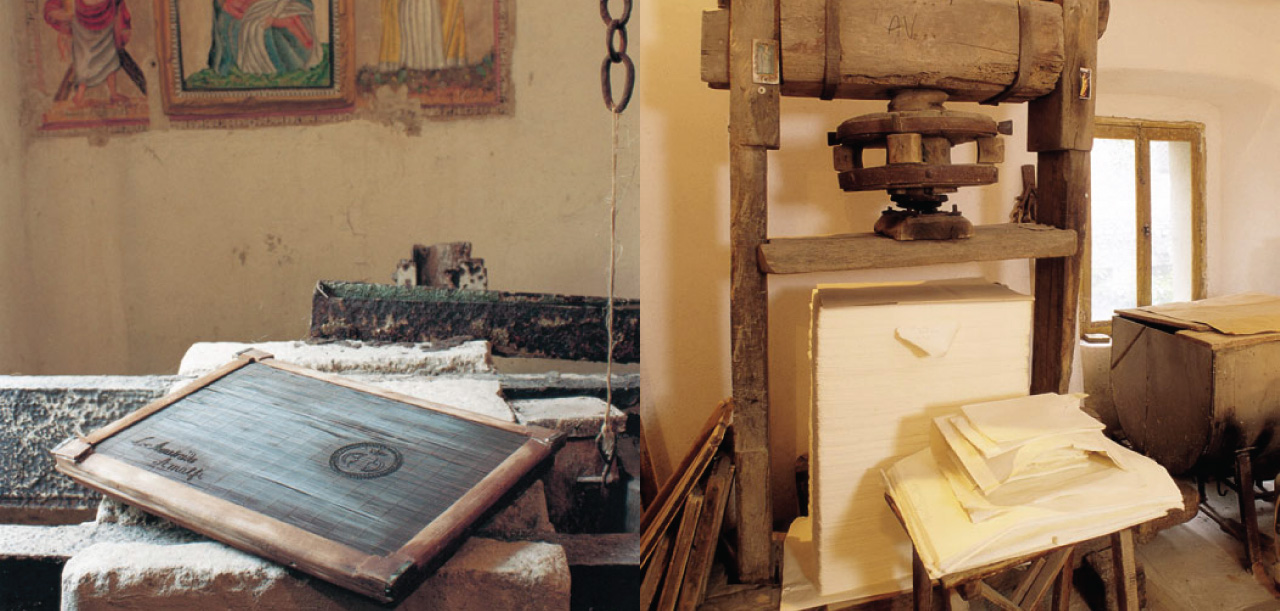 Papermill Armatruda
Distance from the campsite: 52,6 Km
Travel time: 60 m
Category Museum
Cartiera Amatruda, via delle cartiere 100 - 84011 Amalfi (SA)
+39089.871315
LINK WEB
Amatruda paper mill is a historic building from 1400, located at the foot of Mill Valley, in the original industrial area of Amalfi. The ancient maritime republic, has been together in Fabriano, the first town to import the use of paper from the East, initially in order to support the production of parchment and then to replace it completely. The processing of the product specifications required logistical characteristics, primarily the proximity to a constant source of water. At the turn of the river Canneto, the arrangement shows unchanged its original aspects developed on two floors, with indoor craft workshops. The factory houses the ancient tools of paper processing: the old press, the hydraulic hammer, frames with watermark Amatruda and marble baths. Expression of local culture, the family has tried Amatruda, after a period of economic crisis that also affected the distribution of the product, to improve the fortunes of the paper, still working it tenaciously in the traditional way by adopting mixed media, trade and industry, to adapt to needs not only cultural, but also commercial.