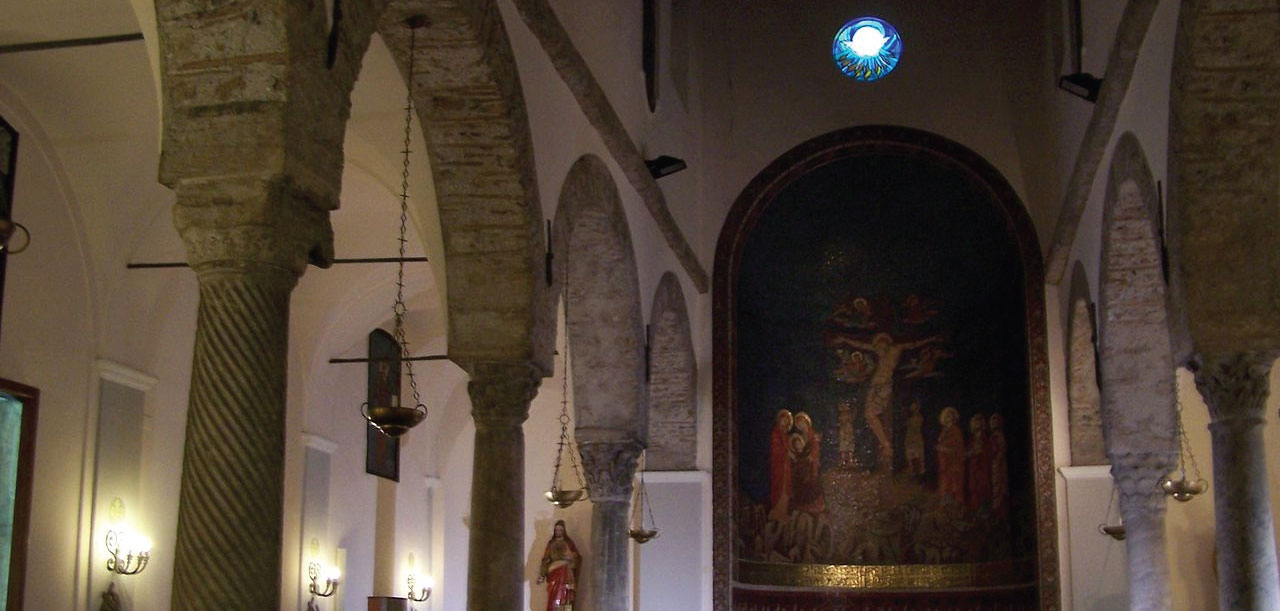 Church of the Crucifix
Distance from the campsite: 26,8 Km
Travel time: 33 m
Category Church
Chiesa Del Crocifisso, piazza Matteotti 1 – 84100 Salerno
+39.089.233716
LINK WIKIPEDIA
In the heart of the historic center of Salerno, along the Via dei Mercanti, was built between the tenth and eleventh centuries. The external facade is modern and was built in the 50s as a result of the damage caused by the flood of 1956. It has three portals and looks out on to a small square. The interior has a basilica plan with three naves with pointed arches, brick-edged, resting on columns with drums and capitals different from each other. In the central apse mosaic made a great play in 1961 the fresco of the crucifixion in the crypt below which is accessed from the right aisle. The crypt, discovered in 1950, is also a basilica plan with three naves separated by arches with small vaults. In it are the remains of the fresco of the Crucifixion, dating from the thirteenth and fourteenth centuries, and paintings of a triptych of saints: San Sisto, San Lorenzo and San Pellegrino.